I've on numerous occassions mentioned the crossover of seasons in the garden. I still have quite a few Summer flowers in my garden and only the other day posted a photo of an Azalea in bloom at Wisley. Well, even more astounding than that, as we walked through Wisley's rockery and pond area..........

what did we spy but this......YES a SNOWDROP in bloom in October!!!!

Incredible!!!!!!!!!!!!!!!!!!!!!!!


Trinity of Rooms Of My Heart has passed this lovely Friendship Badge on to all of her Blogfriends......

In turn I'd like to pass it on to all my regular blog pals......Yes that's YOU!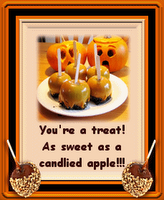 The award originated at
Hootin' Annie's
, and the idea of these awards is to pass them on to new, random visitors to your blog. As I don't do specific tagging on this blog...but if your a newbie blogpal then this one's for you. Of course if regulars would like to pass it on to their random visitors please do.
I'm back to college today....how quickly the half term went. I managed to get the rest of my assignments finished yesterday thank goodness! We will now be moving from the Key Concepts stage to Childhood.....looking at the subject from a sociological and historical viewpoint plus how childhood has been portrayed through the eyes of various authors in literature.
If you don't hear from me for a few days I may well be under a pile of books!!
I hope at some point to post the rest of my Wisley photos...not many left now!