green thumb sunday


Join
Gardeners, Plant and Nature lovers can join in every Sunday,
visit As the Garden Grows for more information
Once again the Rose Sawfly has invaded the Open Arms Rose; why it only attacks this rose I don't know...exactly the same thing happened last year.....maybe the name "OPEN ARMS" entices it!!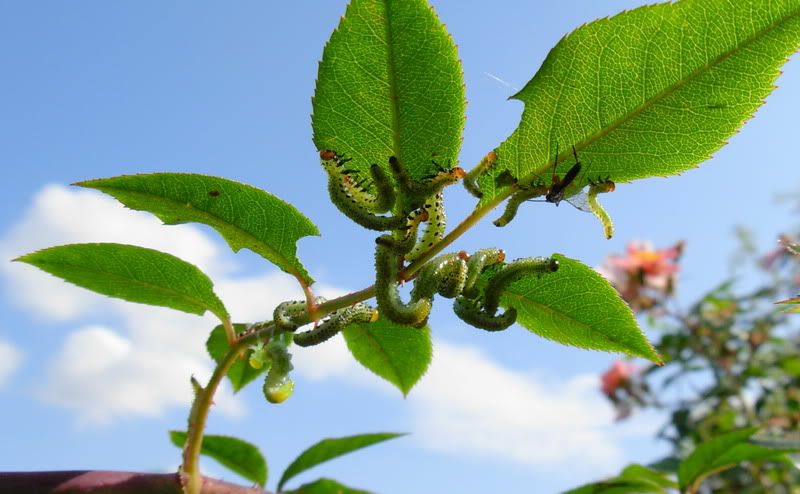 the grubs strip the branches in no time...


such a shame as the rose is still flowering beautifully.....




I'm not going to use any chemicals....this late in the year I'm just pruning the affected branches back.
HAVE A GOOD SUNDAY !