My dear young blogfriend
Gleds
...the one who keeps referring to me as an old age pensioner...has tagged me with this A to Z
A- Available or Single? –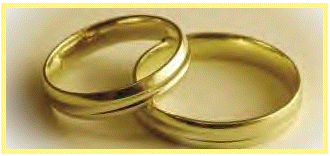 definitely Unavailable
B- Best Friends? –
Hubby, some family, many bloggers
C- Cake or Pie? –
Cake..chelsea bun
D- Drink of Choice? –
cold - water, hot - coffee, spirit - brandy, wine - red
E- Essential Item? – toilet paper
F- Favourite Colour? – any with a stem and leaves attached
G- Gummi Bears or Worms? – sour worms
H- Hometown? – born Middlesex, family town Ramsgate, current home Great Cornard
I- Indulgence? – chocolate coated ginger
J- January or February? - january (before the credit card bills come in)
K- Kids and Names? – always loved the name Brett, never met one though
L- Life is incomplete without? - oxygen
M- Marriage Date? – Ist 1970, present (and last) 1989
N- Number of Siblings? – one sister (younger, taller and prettier...grrr)
O- Oranges or Apples? - apples preferably cooked in a pie
P- Phobias/Fears? – of being tagged!
Q- Favourite Quote? - "I'm so unlucky that if I fell into a vat of tits I'd be the one who came up sucking my thumb"
R- Reasons to smile? - being loved
S- Season? – any except winter
T- Tag 3 People? - Sebastien (El Divo), Mel Gibson, Sean Bean.....a girl can dream!
U- Unknown Fact About Me? – too many to choose from
V- Vegetable You Hate? – cooked carrots (though I eat them so the grandkids don't have an excuse not to)
W- Worst Habit? – worrying
X- X-rays You've Had? – clavicle 1962ish
Y- Your Favourite Foods? – Rare steak and more rare steak
Z- Zodiac? –
just kidding
Now can I get back to gardening posts tomorrow!!!