Wilma
popped over to see me today and whispered in my ear that a certain somebody has a birthday (Friday) but as the birthday girl will be away for much of the day I'm posting this Birthday Wish a day early.
First of all she must have some cake...a special surprise in this one!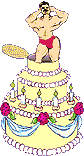 Then there's the presents to open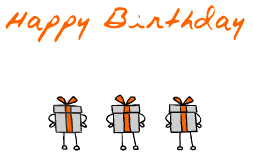 So who's birthday is it tomorrow????????????????????????
All together now.............HAPPY BIRTHDAY DENISE