Yes I'm back; I wasn't in a position to have ALL the problems solved but at least I'm decluttered and while the computer does work it's a little faster! So much has happened since I've been "computerless". Rob (my baby boy...LOL) had a birthday;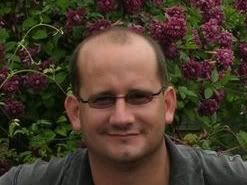 Lynn and Steve have been holidaying in Cuba and should be back some time today; I've had to turn the central heating on once or twice; Manda and co have had stinking colds; Leanne has had an ear infection but luckily managed to have a much earned child free girly weekend and I've had 3 teeth out at the dentist (just call me Gummy...LOL);

I've handed in 2 assignments....don't know yet what the tutors thought of them; I've cleared out the shed and lined it with bubblewrap and fleece ready for the tender plant winter pack-away; I've been to the CAB re bankruptcy...once again my bereavement benefit precludes me from cheaper court charges....(that's a month or so down the line though so won't go into it); had time to watch TV and probably best of all I've been SLEEPING! I have missed you all; both your comments and reading your posts but it has certainly been of a boon not staying up till all hours or getting up at 4am to make posts and do my blogvisiting. I really feel like I've caught up on the sleep that for various reasons I've missed out on over the past few years.
I said to Manda the other day "How on earth did I care for Mick; keep the house tidy; keep the garden going; endlessly cook
and prepare bedrooms for visitors etc etc and still mange to keep (what was then) 6 blogs going.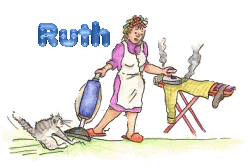 Now I've only me to care for; no visitors; just 2 blogs and a college course and I feel under so much pressure! Is it this blue funk I'm in making me go soooo slow?"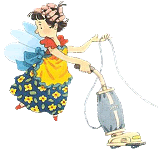 Her answer "Well we always wondered how you did it Mum! Maybe you've just come back to the real world that only has 24 hours in a day!"
Now I'm back on the computer I have a lot of study research to catch up on so I'm making no idle promises that I'll manage to read ALL the posts I've missed and comment on them though I will do my best. I'm also temporarily suspending my Photo A Day blog and can't guarantee daily posts here for the time being or maybe I'll just do shorter posts....I'll see how the computer holds up......I still do feel really "blue" despite the antidepressants .....no doubt this will ease in time. Doing the course is helping a lot and I'm enjoying "losing myself" in the studying plus the social face to face interaction with other people. We're studying the Theory of Marxism in Sociology at the moment so time for me to do some Googling now.......
Before I go though...some of you may visit Helen at
Helen's Haven
..
.....just before my computer went away I received an email from her friend Gina...sadly Helen has suffered another stroke. I have managed to email her at the hospital in Perth (what a fabulous system that is!). Any one wishing to keep up to date with Helen's progress...please visit
Patra's place
. I'm sure we will all be thinking of Helen and her family and wishing her a speedy recovery.