I saw this on Jeanette's Blog and thought it a perfect post for me today

THE OLD ROCKING CHAIR IS EMPTY TODAY
For Grandma no longer sits in it;
She's off in her car to visit or shop
and buzzes around every minute.
No one can shove Grandma back on the shelf;
She is versatile, forceful, dynamic,
thats not a pie in the oven I see!
her baking today is ceramic.
You wont see her trundle off early to bed
from her place in the warm chimney nook;
Her typewriter clickety clacks through the night ,
For Grandma is writing a book.
Grandma never takes a hesitant step
to slow her steady advancing.
She wont tend the babies for you anymore
For Grandma is taking up dancing .
She is not content with the crumbs of old thought ,
with meagre and second-hand knowledge,
don't bring your mending for Grandma to do
For Grandma has gone off to college .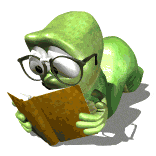 Thank you all for your encouraging comments and messages wishing me good luck.